ECOCELL lives the circular economy
ECOCELL enables a significant reduction of primary raw materials in construction
In future, construction will have to be lighter, faster, cheaper, more sustainable and more environmentally friendly. Good alternatives to common solid construction are lightweight composite materials. These consist of a honeycomb structure with an upper and lower linerboard.
The honeycomb takes up at least 75% of the volume and so represents by far the largest portion of the composite.
ECOCELL has developed a procedure for the industrial manufacture of honeycombs from corrugated fibreboard.
The entire honeycomb structure, made from 100% recycled paper, is covered with a mineral coating in a process covered by a global patent and then "petrified".
90% of ECOCELL BETONWABE is air, and with a material cost of under $ 50 per m3 it is one of the cheapest construction materials in the world when mass-produced. BETONWABE is the first insulating material that can be statically loaded in its composite form.
ECOCELL as driver of future trends
ECOCELL sees itself as a driver of future trends, reacts to global megatrends and develops solutions for global challenges, including in issues of the circular economy.
Cradle-to-Cradle
ECOCELL products are designed to be used several times and to be as recyclable as possible at the end of their life cycle. They follow the concept of "cradle-to-cradle".
100% Recycling
the honeycomb structure of ECOCELL BETONWABE is manufactured of recycled paper for 100%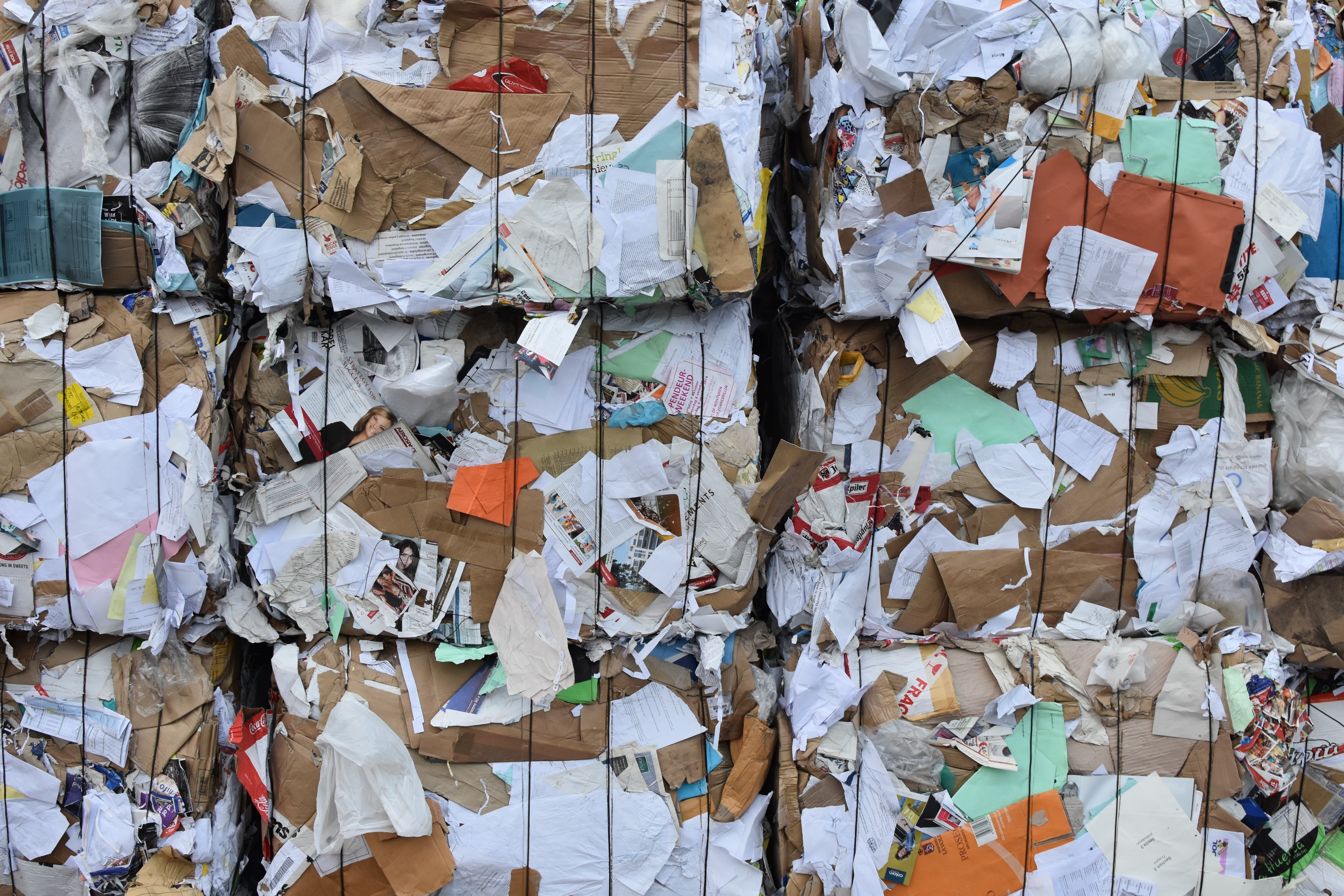 How is recycled paper better for the environment?
The manufacture of recycled paper requires no additional wood, because the paper fibres can be reused. The fibres can be reused up to 6 times. Using recycled paper thus not only relieves the forests, but also requires less energy and water in production. Because every factory has its own standards for the production of the paper, it is not possible to give exact figures. Nonetheless, a clear trend is visible. Compared to the manufacture of paper from fresh fibres, recycled paper saves up to 60% of energy and up to 70% of water. At the same time, less CO2 is emitted and waste is reduced. Furthermore, fewer – and less harmful, as mentioned above – chemicals are used. Wastewater pollution is therefore much lower. Ecopapier has calculated that the energy used to manufacture a single fresh sheet of A4 paper could run an LED lamp (7.5 watts) for around nine hours.